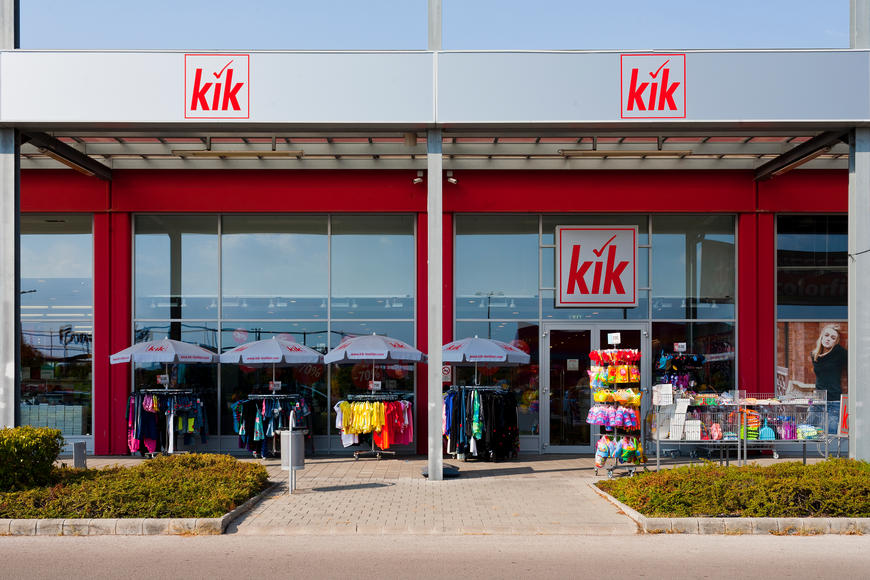 Phone number:
Opening hours: Mo-Sat 10:00-20:00
The KiK Textile company which entered the hungarian market in 2008 has all over Europe already more than 3.200 shops , securing the company on the discount clothing field a leadimg role.
The full range contains clothing for women, men, children, special wearings for leisure time and many other products like items for every day use around the household, toys,decorational articles, and seasonal products, almost everything which might be needed by our clients.
Supliers of our goods are terminated very carefully by letting them proceeding through a tough quality controll system in line with european regualations and requirements.
This results in an extraordanary value for money effect and high quality marks.